Power shunts are extremely movable connections
On request, the flat cables can be insulated with PCV/silicone or similar insulation hoses. The contact surfaces may be tinned or silver plated. We offer cables 20-300 mm wide, 26-6000 mm2 in cross-section.
Power shunts are extremely movable connections, made from very elastic flat single litz wires, 0.1 - 0.2 mm diameter, optionally tinned. Seamless socket contacts at the ends are molded in under high pressure, thus providing an extremely tight and considerable contact areas. Such production method of power shunts allows materials having similar conductivity (the socket contacts and litz wires are E-Cu), without any other materials, like tin or solders, the whole unit has extremely low resistance.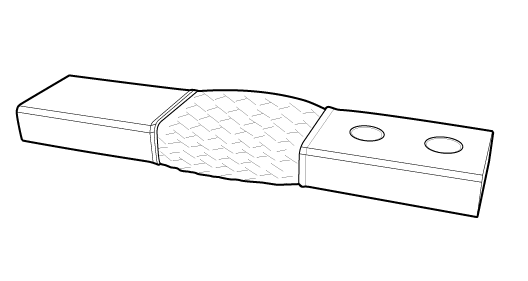 Frequently ordered products are presented below. But please bear in mind that we are able to perform almost any combination of flexible connections.