Tissue tapes are highly flexible copper compounds,
which are made of very elastic, flat wire. The strand consists of very thin, untreated or tinned wires of 0.1 - 0.2 mm
We are able to produce virtually any elastic copper connection.
We are able to produce virtually any elastic copper connection. At the ends of the bands, contact sleeves are mounted, which are pressed under high pressure. This creates an extremely compact, solid contact surface. In this production method, substances of the same conductivity are joined together (sleeves and strand E - Cu). There are no foreign substances such as solder or welding consumables used. This makes the construction parts characterized by very low contact resistance. On customer's request we can supply the current carrying straps with insulation PCW / silicone or in other insulating hoses. The product range includes connection widths from 20 to 200 mm and cross sections from 25 to 6000 mm2.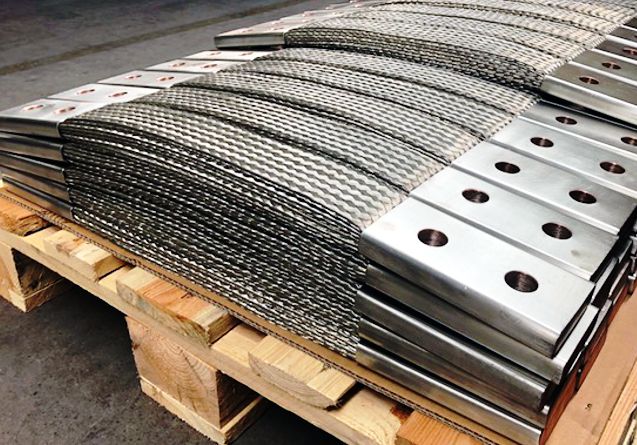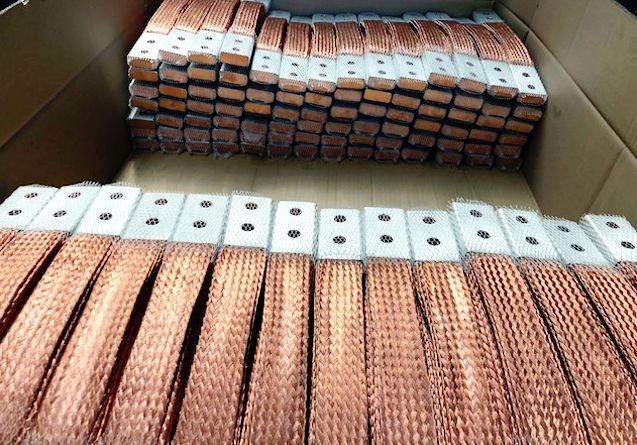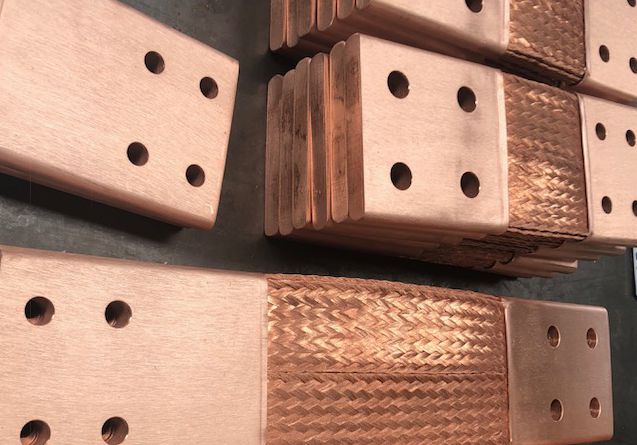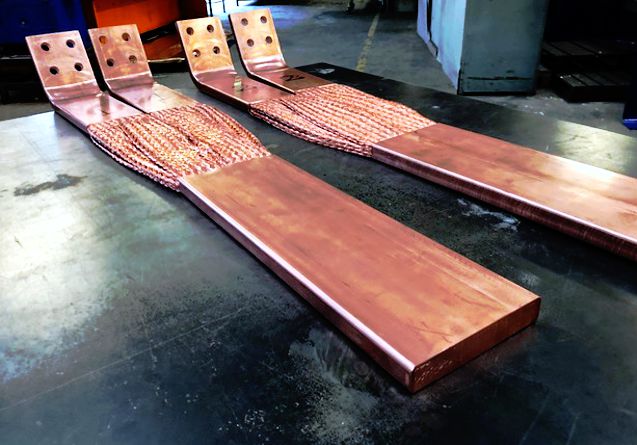 Flexible Kupfer-Dehnungsbänderaus vielen einzelnen dünnen Bändern von 0,1 bis 0,5 mm
We have new welding machines and can weld joints with different widths from 20 mm to 200 mm.
The current load depends on the cross section and the size of the contact surface. This can be calculated individually for you.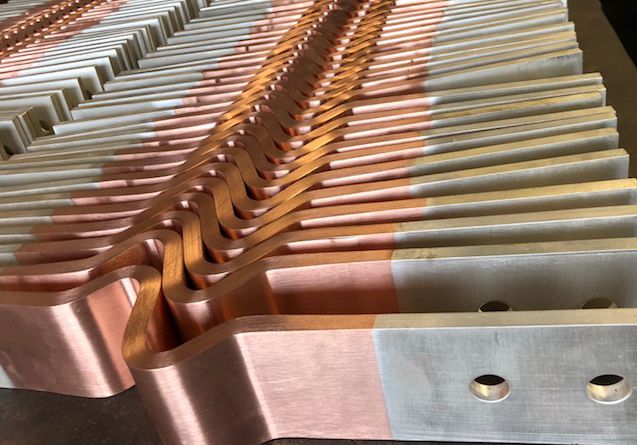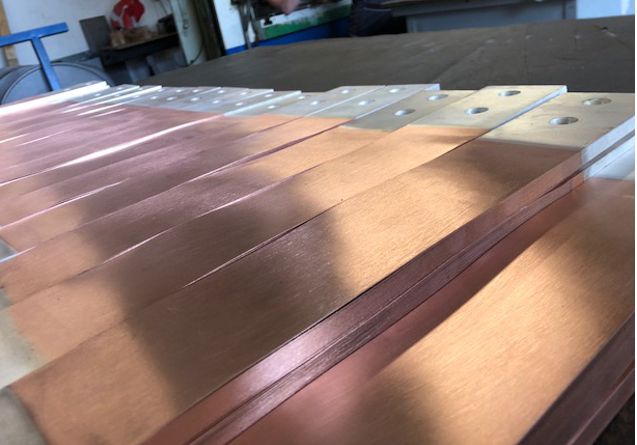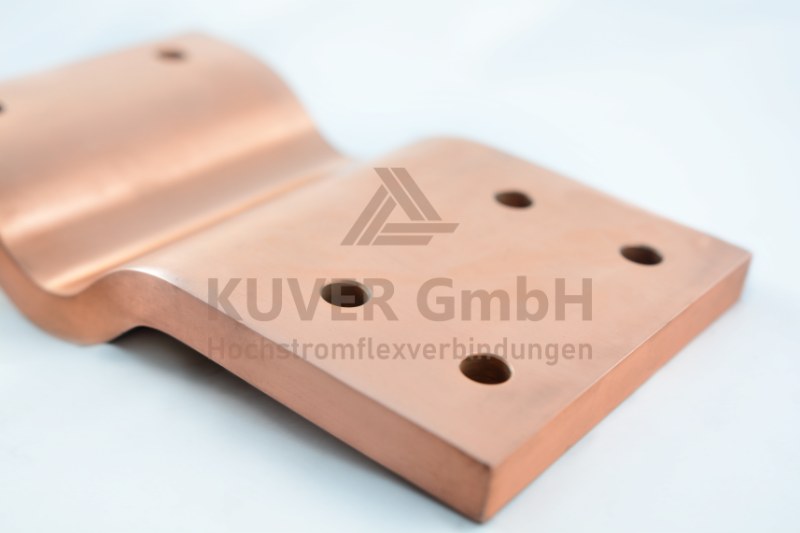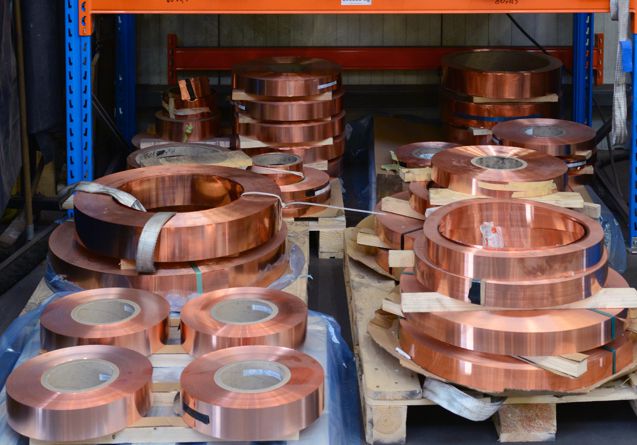 Other products

and special orders
Laser cutting of metal
We offer high quality laser cutting services with Bystronic machines. The maximum table size for material processing is 3000 mm x 1500 mm. The laser technology is used to process various types of steel. The laser cutting is divided into cutting by melting, cutting by burning. The types of cutting are determined using the appropriate cutting gas. The technology of cutting is precisely selected by our technologists depending on the material being processed.
Work area and maximum thickness:
| | |
| --- | --- |
| Structural steel | 15 mm |
| Stainless | 6 mm |
| Aluminium | 5 mm |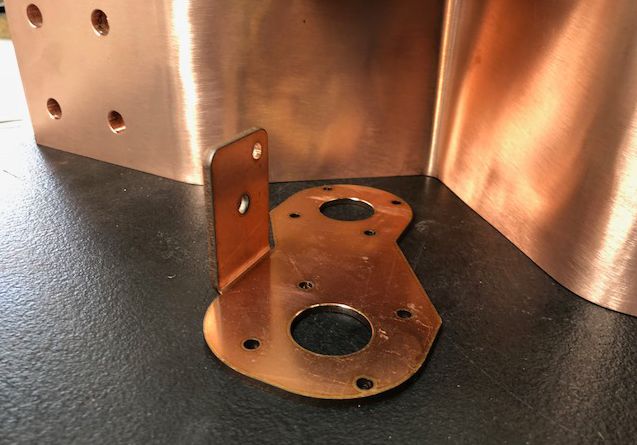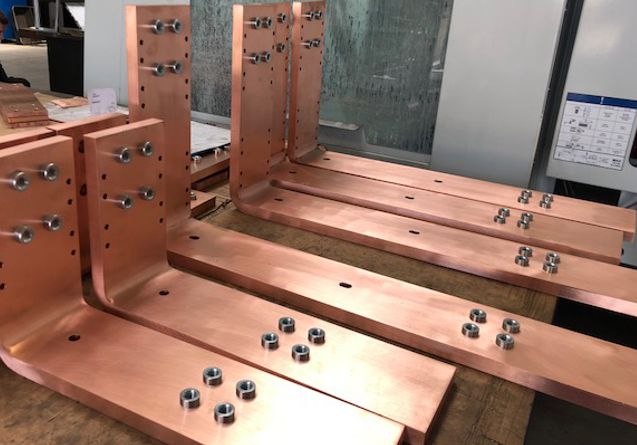 Service water jet cutting
The technology of cutting materials with a highly pressured water stream can be used for a wide range of applications. The cutting tool of this method is a water stream concentrated in a nozzle and processed with high pressure, or a mixture of water and raw materials. One of the key advantages of water jet cutting is a lack of thermal influence on the material treated. This method doesn'?t change the structure of the material cut nor cause tensions which happens in case of other cutting methods. While keeping the narrow line of cutting as well as minimal cutting strength we get a very exact surface free from tensions and pressings. Water jet cutting can be used for all types of materials up to 200 mm thick. It's the only method available which gives a possibility to cut any shape desired.The maximum table size for material processing is 3000 mm x 1500 mm.
Metall samt rostfreier Stahl, Aluminium, Titan, Buntmetalle
Keramik, Glas, schusssicheres Glas
Stein samt Granit und Marmor
GFK samt Kunststoffe
Kunststoffe samt Thermo- und Duroplaste
Isoliermaterialien
Struktur- und Schichtstoffe
Holz, papier, Wellpappe
Dichtungsmaterialien zB. Gummi
Schichtverbundwerkstoffe
Our price depends on the material type and the time of cutting. That is why, in order to estimate the cutting cost, please send us an email with a draft in DXF, DWG format or a technical draft (DXF, DWG) to our e-mail address.
CNC
To meet the expectations and needs of our customers for the next steps for the treatment of secondary details cut by laser and water, we kindly inform you that we extended our machine park of the Center Vertical VF-3 (CNC milling machine). We have expanded thanks to this investment range of laser and waterjet cutting, bending steel for the next stage of machining, secondary - CNC milling, chamfering, threading, dredging holes, reaming, planning etc. We have a leading machine manufacturer milling - HAAS, Model VF-3. We provide services on own material and entrusted by the Client. When performing our services CNC milling machine use of modern technology backed by CAD / CAM software (ESPRIT CAM). We provide services on the basis of technical documentation provided by the client, and documentation is made on the basis of detail. We have the capability of 3D modeling. We mill 2D and 3D, we also have a fourth axis of rotation. Our services include the production of large series and services based on the realization of the production of prototype and small batch production unit. The experience of our employees, combined with technical provides a basis to offer services of the highest quality.
Technical specifications:
| | |
| --- | --- |
| Verschiebung in der X-Achse | 1016 mm |
| Verschiebung in der Y-Achse | 508 mm |
| Verschiebung in der Z-Achse | 635 mm |
| Die vierte Rotationsachse | 360 ° |
| Tischgröße - Länge | 1219 mm |
| Tischgröße - Breite | 457 mm |
| Die maximale Tischbelastung | 1588 Kg |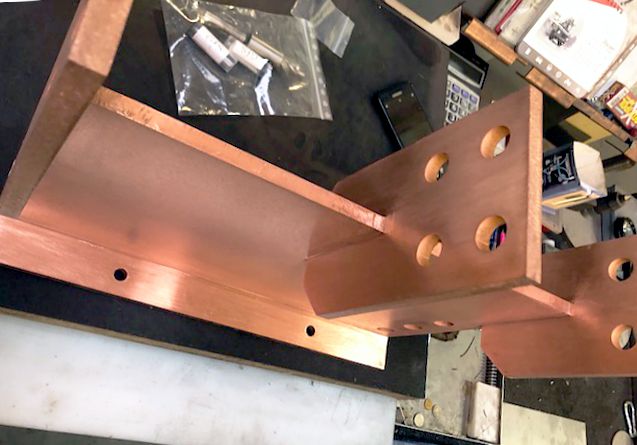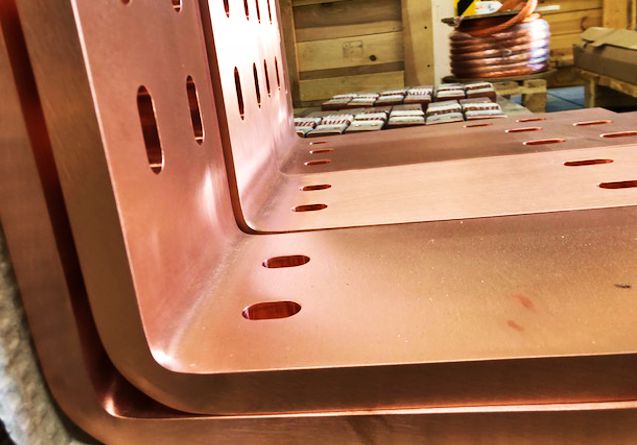 Cutting and bending
Cutting on a guillotine offers a number of possibilities for cutting various shapes and strips from materials such as: black steel, coated steel (colored), zinc, titanium zinc, aluminum, copper, brass, cardboard, paper, veneers and foils, PVC and others. Below are approximate thicknesses that can be cut. Each material is calculated individually, depending on the length of the detail and the thickness.
Our bending machine gives us the possibility to bend different details. The bend is made on the basis of drawings provided by the client or created for the needs of our technologists. Mostly we do: sheet metal working, different kinds of angles and channel sections. We can produce such materials as: various types of black steel, coated steel, zinc, aluminum, titanium, zinc, aluminum, stainless steel, acid-resistant steel, copper, PVC and others. In order to expand the possibilities and bending ranges, our machine park has been extended with a new press brake. Bending on the press brake allows precise bending and guarantees the repeatability of the details. The thickness of bent materials depends on the length of the curved surface. The longer the workpiece, the shorter the bending range can be.
| | |
| --- | --- |
| Schnittlänge bis | 3000 mm |
| Für Baustahl - Schnittdicke bis | 5 mm |
| Für rostfreien Stahl - Schnittdicke bis | 2 mm |
| Blech-Biegemaschien: Biegelänge bis | 3000 mm |
| Blech-Biegemaschien: Biegedicke bis (Baustahl, beschichteten Stahl und Aluminium) | 1,5 mm |
| Blech-Biegemaschien: biegen von rostfreiem Stahl für die Länge 3000 mm bis | 1 mm |
| Abkantpresse: Biegelaenge bis | 3000 mm |
| Abkantpresse: Biegedicke (Baustahl, beschichteten Stahl und Aluminium) bis | 3 mm |
| Abkantpresse: Biegen von rostfreiem Stahl für die Länge 3000 mm bis | 2 mm |